Psi Chapter History - 1965-1984 Membership Peaks
Theta Chi • 1915-1916 • 1917-1937 • 1941-1949 • 1950-1964 • 1965-1984 • 1985-2005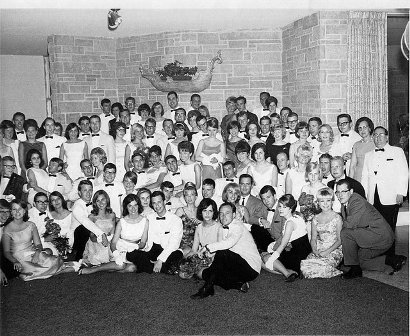 Theta Chi spring formal, 1965.
It is something of a local myth that in the late 1960s Psi Chapter fell prey with the other fraternities to the anti-establishment sentiment on campus, for actually it was reaching a new peak in membership. During the 1969 calendar year, the chapter had more than 80 active members, one of the benefits of the new open rush permitted by the Inter-Fraternity Council.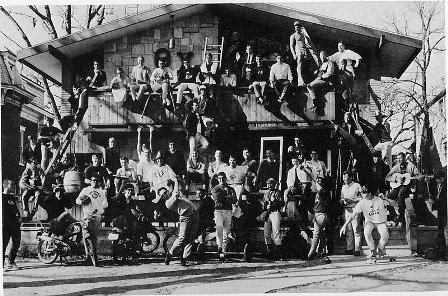 Badger Yearbook photo of 210 Langdon St., 1965-1966 school year.
On the other hand, the city building inspector noted that the house lacked adequate bathroom facilities and more importantly a fireproof stairwell. At the eleventh hour, a loan was made by the National Board of Trustees for $50,000, and a back stairwell and improved plumbing and safety features were added to the house in 1969.14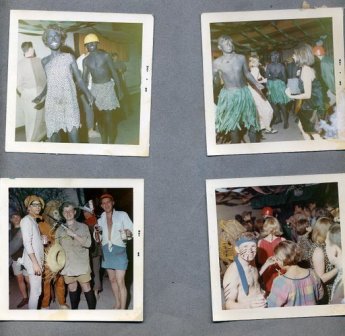 Safari Party, 1966.
Ski for Cancer, the most successful of all Theta Chi chapter philanthropies, was born at the University of Wisconsin-Superior, where Sigma Tau Gamma Fraternity ran it for nine consecutive years. The idea was introduced to Psi Chapter by James Huhta ('71) of Superior as a means to direct student energies toward positive activities during a time of campus anti-war riots, and improve the image of fraternities as agents of social responsibility. The first, small event in February 1969, raised $650. It grew into the largest downhill ski event in Wisconsin. For most of its history, Ski for Cancer proceeds have gone to the Midwest Athletes Against Childhood Cancer (MACC) Fund.
Ski for Cancer became Theta Chi's charity in 1969, and continued for more than two decades after. Here seen in the early 1970s. (Photo courtesy of University of Wisconsin Archives.)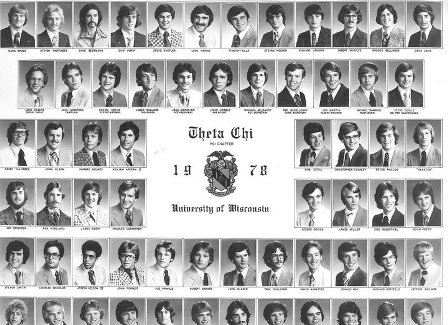 Chapter membership peaked in the 1960s and 1970s
Perhaps thankfully, Psi Chapter experienced no major upheavals in the 1970s, when at a national level fraternity membership hit a low, and ended the decade with once again more than 80 active members in the 1979 calendar year.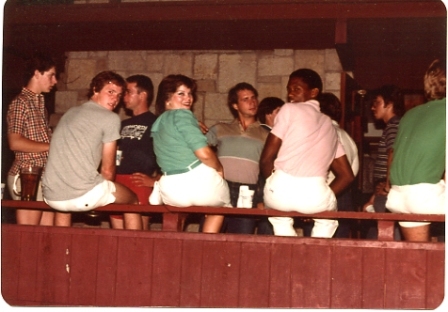 Front porch party, 1983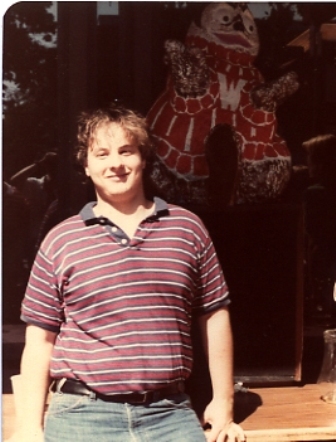 John Moniak and The Toad, 1983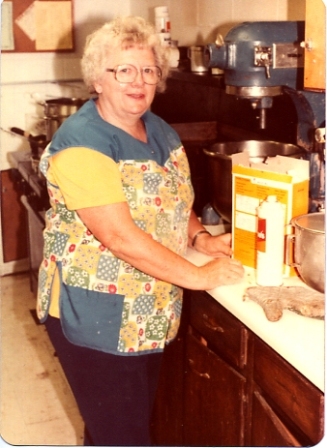 House cook Rita Loose, 1983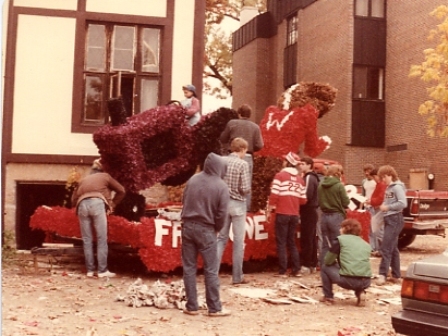 Homecoming float 1983: Bucky Badger tows Indiana Hoosier away from end zone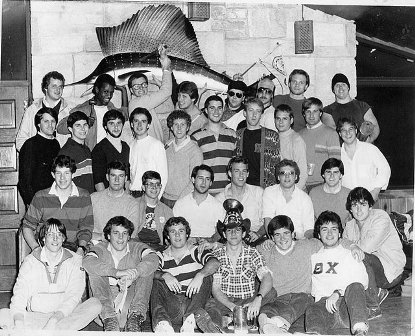 1983-84. (Photo courtesy of University of Wisconsin Archives. Sailfish courtesy of Chi Phi Fraternity.)
For the second time in its history Psi Chapter received nationwide attention in 1984 when heavy metal rock star Wendy O. Williams, formerly of the Plasmatics, accepted Psi's invitation to be Theta Chi's Homecoming Queen, as she faced trial in Milwaukee for public obscenity. The University, aghast at the thought of her riding through the Homecoming Parade in little more than black leather and electrical tape (or so they imagined), forbade her. The press was amused.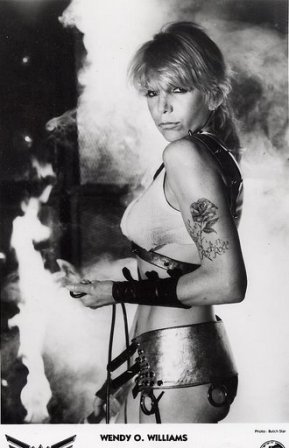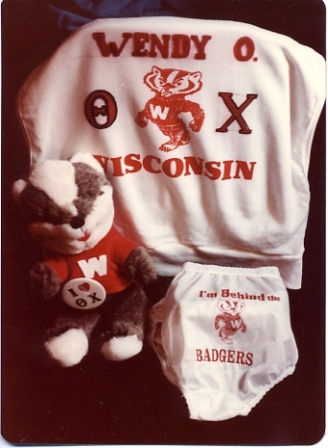 Wendy O. Williams liked her custom T-shirt enough that she wore it in concert in Europe