The SkiForCancer.Net website is hosted & maintained by Roy Sheppard, a Theta Chi pledge at the first Ski For Cancer held last century (1969) at Cascade Mountain, a "ticket-taker" at Devils Head (1970), Chapter President & SforC gopher (1971) and SKI FOR CANCER Chair in 1972 at Skyline Ski Area.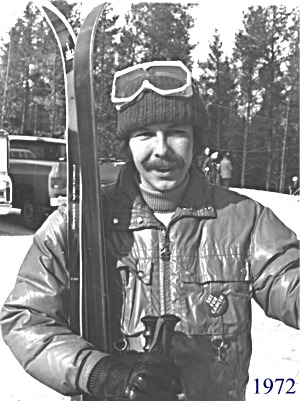 SkiForCancer.Net
is dedicated to all the Theta Chi brothers who have labored over the years to make the "assisting hand" event known as
SKI FOR CANCER
a success in the fight of cancer; to all working to continue the event; and to everyone everywhere that may be fighting their own personal fight with cancer. Ski For Cancer 2020 will mark a personal 11 years cancer free!
This page is intended to supplement the wonderful efforts by the younger & more active members of Theta Chi, to provide a historical perspective of how the event started, evolved, and molded the lives of the members of Theta Chi Fraternity - Madison.
See you on the slopes...Shep